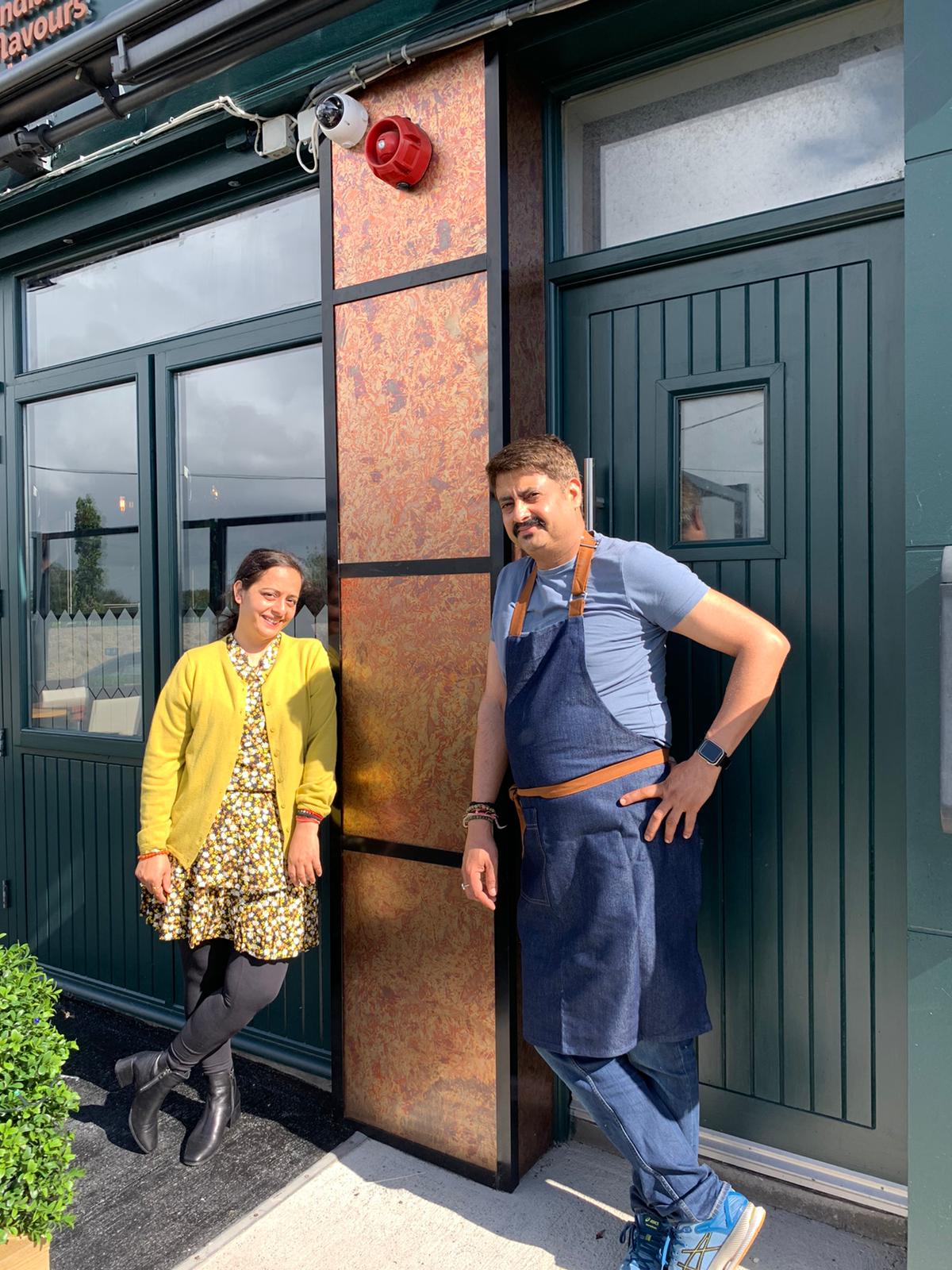 Opening initially for delivery and takeaway, with some limited casual seating for approximately 10 to 12 guests at a time planned for later when restrictions are lifted, Street will also have a carefully curated selection of produce and products for sale. These will be both made in-house as well as fine ingredients sourced from Sunil's suppliers around the country — for example wild boar from Cork, free-range goat from Roscommon, fresh organic vegetables from nearby farmers, and Sunil's own homemade pickles, chutneys and freshly ground spices.
The shop at Street will open at 4 p.m. with food available to order for delivery or to takeaway from 4 p.m., with the plan to open for lunch too at a later date when that is possible.
An open plan kitchen staffed by skilled chefs who have been on a research trip of Indian regional cooking since January, the Street team themselves come from different parts of India. They will bring together on the Street menus the flavours of the harsh chillies of Rajasthan with velvety soft tastes of coconut and curry leaf from Kerala, the richness of korma and kebabs from the streets of Lucknow to the royal symphony of spices from the city of music, Sunil's own home town, Gwalior.
The Street menu will also reflect some of Sunil's signature dishes from both Pickle and Tiffin — spare ribs, farmer's butter chicken, fish curry with pickled lemon, potato cakes — as well as a tight list of curries, biryani, chaat and Calcutta rolls, with snacks, sides, salads and plenty of vegetable dishes front and centre.
"I've always wanted to do something like Street," says Sunil, "but until now I hadn't found the ideal site for it — Bird Avenue is the perfect street for my Street, right on the corner, and just right for something new and exciting that fits with how people are eating now."
Street will carry through the same spirit of inventive authenticity and total focus on flavour that have already made Sunil Ghai's Pickle and Tiffin so beloved and busy.